Just wanted to let you know that your agave is great! I received the samples I ordered and compared them to agave I purchased at the grocery store, and the difference was amazing. Your product tastes sweeter and mixes better than the other product I had. I'm going to be a loyal customer!!!
Alixe
You have no idea what your Agave Nectar has done for me! I am glucose intolerant and can only tolerate very small amounts of artificial sweeteners. I have literally hungered for something sweet - and I found your Agave! I have it on waffles, pancakes, on toast or English muffins every morning and on toast at night for my pre-bedtime snack. I even add it to my squash soup when I make it and am sure I'll continue to find delicious uses for it.
Thank you for a wonderful product!
Carol
Just adding my voice to the choir about your incredible vanilla. All I have to do is take one whiff, and I feel compelled to bake something! Thank you so much for making this wonderful product available.
Mary Ellen
OMG! We just received our Mexican Vanilla this week and it is wonderful.
Thank you for taking the time and trouble to source and package this for us.
Tim
This woman that I work with has a strange allergic reaction to sugar. It took her a long time to figure out what was irritating her eyes, turning them red and itchy. Finally she discovered that she is allergic to sugar. I mentioned that I use Agave so she tried some from a local store, but she still continued to have mild reactions... (probably caused by the fillers). I gave her a bottle of Volcanic Nectar and she sent me the following report - "Hi Dan, Volcanic Nectar passed the eye test. Thank you so much! I love the Cook'n with Agave too. I can't believe how many recipes it has! I'm going to make the egg nog tonight."- By the way, she just told me she absolutely loved the Egg Nog!
Holly
Your agave is TOP NOTCH!!!
Incredible flavor, compared with the other brands I've tried. Noticeably 'clearer' and different. The other brands were basically indistinguishable between each other. Yours stands out. REALLY nice quality! (And I used to think the other ones were good.) This agave was well worth the wait. Thank you so very much for offering it. You've earned yourself a faithful new customer!
Jill N.
I just wanted to leave a comment about your product. I have tried other agave nectar and have had them leave a bitter, almost chemical like taste afterward. I have to say that yours is far superior to any others I have had and hope that you will continue producing it the same way for years to come. However you make it, do not change it!!! It is awesome and in no way could be made better!!! Thanks, a now life long consumer.
Kathleen

I got my order. This stuff is unbelievable. I've bought agave before and nothing else comes even close to the concentration of sweetness in your product. And it's economical to boot!
L. Gillman

I just love your product, I use it for so many of my Raw food recipes. Especially in my home-made almond milk. I have even posted your site address on a forum that I visit daily.

Agave Nectar is a frequently used item in the Raw food world for good reason! Thank you to all your Agave farmers for their hard work!!
Tammy T.
Head Chef- Bruce Hill of Bix and Pico Restaurant's in the heart of San Francisco love's Volcanic Nectar!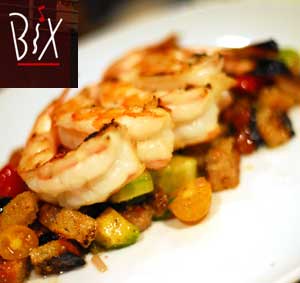 After learning about agave nectar and then researching all the different brands out there--including taste testing--your "Volcanic Nectar" is truly the best! We could not believe the difference in taste and quality. "Volcanic Nectar" is so pure and smooth tasting compared to other brands. We are definitely making the switch from using sugar and Splenda over to using your product, and, in fact, placed an order just moments ago. Thank you for making such a superior product!
Darla D.
I feel it necessary to let your company know what a great job you are doing. Last month I tried your Nectars and was blown away with the first-rate scrumptiousness and heartiness they had to offer. This product was the best I have ever tried and when I called your customer service number to ask them about the ingredients they went out of their way to make sure I was treated nice and got the information I needed.

Your Nectars were so lip-smacking and inexpensive that I decided to share it with my friends and family members and do a demonstration on how fantastic they were.
Sandy M.

WOW! Really? That's awesome! I'm enjoying it in my coffee right now! I like the taste; it's not that super-sweet of artificial sweetners or have that weird after taste. I think I'm going to like this very much. I had seen the cactus in long rows as far as the eye could see when driving from Guadalajara to Tequila, Mexico. I thought they were just used at the Cuervo plant when we went there. I saw the cactus cut to look like giant pineapple before going into huge ovens. My mother in law broke off chucks of the cooked catus and we chewed on it; it tasted like candy. Now to have this - it's kind of a reminder of the time I had in Mexico. Certainly makes me happy to know what I'm eating for a change! This isn't a scientific experiment, this is good natural stuff. I'm sending the link to my daughter straight away so she can order some of this wonderful product too!
Veronica W.
I have been giving some of your Agave sample paks, in the past month, to my diabetic patients - very pleased with the low glycemic response.
B. Wargo- MS, RD, CDE

That batch of rice krispy treats and marshmallows was a hit with family, friends, and customers. I already have requests for them. An (ex) co-worker of mine has an autistic child that is on a gluten-free diet. I have turned her onto agave. His mother said that those treats will be perfect for him, so I am passing on the recipe to her. I'll let her make them so that she can have complete control over what goes into her son's body. I feel blessed that I can pass on the recipe.
Marquisha- Professional Chef

Wanted to thank you and let you know how "my" whipped cream went over, using your agave nectar....

WOW!! I didn't use quite 1/3 cup of the agave nectar, but I did use the regular Mexican vanilla. We joked later in the evening when we were going to have some more....whipped cream, forget the pumpkin pie! What a wonderful flavor from both the agave and the Mexican vanilla and it made me feel sooo opulent!

I have been trying to find ways to use all the agave nectar, besides sharing it with everyone we know!! (I eventually put my soap-box away!! HA!)

Thanks so very much!
Carolyn M.


I love your agave nectar! I am an extremely reactive hypoglyemic and can feel a sugar rush immediately with sugar, honey, etc. With your agave I don't get that at all, it's incredible. I am using it in all of my baking, including bread. Thanks much. Keep up the good work!
Ackerman - Professional Chef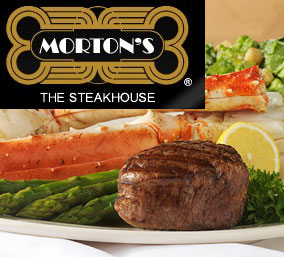 Morton's Steakhouse
"We will be using your Nectar in all of our Margaritas. Our Mixoligist tested this during R and D and it is incredible what it does to smooth out and make a drink pop."

I bought Volcanic Nectar after hearing Dr. Oz. I LOVED it! I've tried NUMEROUS sweeteners over the years looking for something that was low on the glycemic index, not artificial & tasted good. This was the only product to fit the bill!

I was going to try a cheaper brand but after reading these comments I'm sticking to Volcanic Nectar!

Thanks again!
-BarMar-


I always write a company when I have a problem. So, when I found this wonderful product, I felt the need to write you & thank you. Thank you for having something out there pure & natural. I am diabetic & I have other health problems that keep me from using alot of products out there. Even though this puts a strain on our budget, I feel I am way ahead with Agave Nectar. I use it in my teas & hot bulgar & on the occassional pancake I'm allowed as a syrup. My kids want to use it. They love it. But for right now it's just for mommy. Thank you again for such a fantastic product.
Ann


I want to tell you what an unbelievable product you have--in 2 days we sold 24 jars -- all to people who did not know anything about agave nectar!!
We have turned over many of our recipes in these last 2 days to your agave nectar and have completely taken out all sugar--we are a BAKERY!! AND WE'RE THRILLED THAT WE CAN MAKE OUR PRODUCTS WITHOUT SUGAR OR FAKE SWEETENERS!! We made locally- grown- Apple Pie today -- 8 oz. agave nectar made 3 pies- and we sold them all in about 10 minutes.
- Carol, The Backdoor Bakery


I wanted to tell you that we received our Agave order a few days ago. I immediately looked at every single recipe on the CD. Then I made myself some grape Kool-aid using the nectar. Delicious!

Thanks for bringing this product to our attention as well as for offering it. My husband is diabetic and now my doctor tells me I am. This product is ideal for us. I can't wait to tell our doctor about it (I see him this Friday). I am certain he will like that we are using the product. Thanks again, Dan.
-Penny Burwell-


Dr. Oz on Oprah was the reason I ordered your agave.
I got off sugar several years ago but struggle to get myself off of sugar substitutes. The agave should help me with this.
I enjoy your updates.
Suzanne Brindle



I love your Cook'n with Agave. I am already using it and everyone is enjoying the meals. I am 100% satisfied and looking forward to your new issue.
Deirdre Crevier
Deidre.MyWorldResults.com
PS Tried the Nectar in a margarita last night and it was just as good as Harry Reifschneider had promised!
Harry is a BIG dog in the Tequila world… at least I've heard something like that. Yeah I heard that.

You and your wife are celebrity chefs to me. Great personalities; and it's so pleasant and fun to see you and your wife in the kitchen! You know, there's a book that's entitled, "Sex Begins In The Kitchen"-- so be careful! I know I love it when my husband and grown sons cook and bake and create for me. They are yummy, creative chefs, too.
Keep the great family ties and cooking videos coming. We love them!
Cheryl
Want to add your comments to the list? Click here to let us know...